Track laying starts in the Metro Tunnel
Metro Tunnel | 13th July, 2022
The Metro Tunnel Project – a key investment in Victoria's infrastructure boom – has reached a major milestone with the first stage of track laying under way.
Crews have begun installing custom-made concrete panels into the twin nine-kilometre tunnels. Manufactured in Melbourne, the high-tech panels – known as floating slab track – reduce noise and vibration from trains running underground.
This initial layer of track has already been installed between the western Metro Tunnel entrance in Kensington and Arden Station in North Melbourne. Work is now underway to install the panels between State Library and Parkville stations.
The floating slab track is installed at points where the tunnel depth is shallow – for example at the tunnel entrances – or where there are buildings nearby. About five kilometres of FST in total will be installed in several sections of the tunnels, before a second layer of custom-made concrete panels is laid through the entire length of the tunnels.
The nearly 40km of Australian-made rail will then be installed, as workers progressively clip 165m lengths of steel to the concrete panels and weld them together to form a continuous line.
Crews will start laying rail at State Library Station in the heart of the CBD and work through to Parkville and Arden stations before finishing at the western tunnel entrance in Kensington.
Once that section is completed, they will return to State Library Station and work towards the eastern tunnel entrance in South Yarra, laying rail through Town Hall and Anzac stations.
The production of floating slab track has generated a further 40 jobs at concrete manufacturer Westkon in Melbourne's west, while supporting many indirect roles such as fabricators and truck drivers.
Up to 100 people at the family-owned business are involved in the supply of the panels, which are produced at Westkon's factories in Cobblebank, near Melton, and Sunshine.
Track laying will take about 12 months to complete ahead of testing trains inside the Metro Tunnel in 2023.
When it opens in 2025 – a year ahead of schedule – the Metro Tunnel will create a new end-to-end line from Cranbourne/Pakenham in the south east to Sunbury in the north west and will eventually provide a future direct link to Melbourne Airport via Melbourne Airport Rail.
It will create capacity for more than half-a-million additional passengers per week during peak times across Melbourne's rail network. •
For more information: metrotunnel.vic.gov.au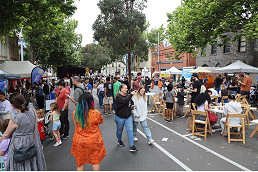 November 15th, 2023 - Felicity Jack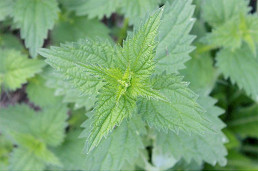 November 15th, 2023 - Jacqui van Heerden

Subscribe
to
all
the
news
Like us on Facebook
Download the Latest Edition