Tradie gutted after tools stolen from ute
Brendan Rees | 18th October, 2021
An apprentice arborist and volunteer firefighter has been left shattered after $5000 worth of tools were stolen from his ute in Kensington last month.
James Sutherland said he had been preparing to head to work on September 1 when he discovered the canopy of his ute had been left "wide open" and his work gear missing.
"I didn't hear anything … they forced the T-handle locks of the canopy and cut a steel cable securing the equipment," he said after his ute had been parked on Bluestone St overnight.
He said the culprits pinched three professional chainsaws and a hedge trimmer.
"I was shocked when I went to my car to go to work to find $5000 worth of tools had been stolen and not being able to do my work."
Mr Sutherland, 41, who changed careers after he lost work last year due to the lockdown, said he was further disappointed after his insurance company told him they wouldn't be covering the theft or damage to his ute.
"It's made life difficult and all the stress of fixing the locks which I've now had to replace all them, they cost $700."
He said he had reported the theft to police and was in the process of replacing his stolen tools, but some would not be available until January.
He said police had told him to check local pawn shops and to keep an eye on Gumtree and Facebook Marketplace in case the thieves were selling his stolen equipment.
"Being an apprentice, the cost to replace the tools I need to earn a living with makes me extremely angry," he said.
"And considering these low-lives are breaking the Chief Health Officer's orders by being out after curfew … the scum of society seem to get away with everything and law abiding hard working people suffer."
It's a devastating blow for Mr Sutherland who has been a volunteer firefighter of 25 years at Berwick Fire Brigade in Melbourne's south-east where he lives.
He also gave up his time helping the community in the clean-up of fallen trees and debris after a wild storm destroyed homes in the Dandenong Ranges in June, leaving hundreds without power.
He said he had been staying at his partner's house in Kensington when the thieves targeted his ute.
He has since posted details of the incident on the Kensington Neighbourhood Watch Facebook page in the hope to warn others.
One Kensington resident told North West City News they recently found the registration plates of their car had been swapped for a completely different set.
"There's definitely some sketchy people targeting the area," the resident said.
Local police have advised residents to lock their vehicle before leaving it, even if they are only five metres away.
Police also said people should not leave their keys in the ignition as well as lock their car when paying for fuel, never leave valuables visible, and if parking in a street, find a well-lit
area •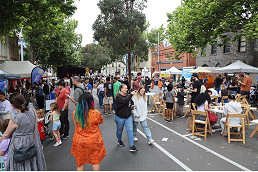 November 15th, 2023 - Felicity Jack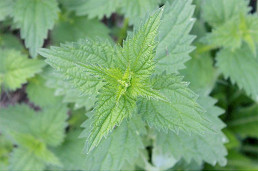 November 15th, 2023 - Jacqui van Heerden

Subscribe
to
all
the
news
Like us on Facebook
Download the Latest Edition