TV celebrities wish Toby a happy 40th, thanks to Kensington community
Spencer Fowler Steen | 9th September, 2021
When COVID canned a special 40th birthday celebration for Toby Gulliver, his sister from Kensington got creative and rallied the local community together sparking an outpouring of goodwill.
Mr Gulliver has Down Syndrome and his birthday is his favourite day of the year.
A party had been planned at their father's farm in NSW with all the extended family flying in from different states.
It was going to be in the spirit of past celebrations they had organised for him, including a feast on Fraser Island, margaritas at La Tortilleria in Kensington and "epic" farm parties with "Frankenstein" spit roasts.
But when September celebrations suddenly became unfeasible due to COVID restrictions, his sister Holly Gulliver reached out to the Kensington Good Karma Network (KGKN) Facebook group for help.
"I was talking to a colleague and lamenting how bad it all is, and I said, 'wouldn't it be amazing if we could get some famous people to do some videos for Toby!'" Ms Gulliver said.
Apart from his own birthday, which Ms Gulliver said he viewed as absolutely the "most important day" of the year, her brother has a few other passions.
With that in mind, Ms Gulliver sent out a list of his favourite things to people in the KGKN.
The list included hit soap operas Home and Away and Neighbours, TV dramas Water Rats, and Blue Heelers, sporting clubs the Sydney Swans, South Sydney Rabbitohs and St George Illawara Dragons, anything police-related, and singer Jimmy Barnes.
The response was overwhelming.
I was talking to a colleague and lamenting how bad it all is, and I said, 'wouldn't it be amazing if we could get some famous people to do some videos for Toby!
Thanks to the Kensington community, Mr Gulliver got to celebrate his birthday in style with more than 10 videos from his favourite TV actors and a local police officer on September 12.
Speaking to North West City News before the big day, Ms Gulliver said all of the videos contained personal messages to her brother and acknowledged how much lockdown "sucked".
"He'll lose his marbles," she said. "We'll put it on to a DVD because he loves DVDs."
Mr Gulliver's family are a caring bunch.
Currently living with his father on the farm due to the health risks associated with being in Ballina, where he usually lives and works independently, Mr Gulliver also received birthday videos from his entire extended family.
One of the videos was from their mother, who Ms Gulliver said was an "amazing" midwife trainer who was training local midwives in Papua New Guinea.
"Delta's starting to rip through the hospital she's at at the moment, but she's flying back and will be in quarantine for his birthday," Ms Gulliver said.
Midway through a phone interview with this publication, Ms Gulliver apologised and stopped the conversation to help an elderly lady move her bins while out walking in Kensington.
And last year before COVID struck, Ms Gulliver and her partner, Sam Minns, flew Mr Gulliver down to Melbourne and took him out to La Tortilleria where he enjoyed a delicious cake whipped up by Mr Minns.
This year, Ms Gulliver said her family "went mad on online shopping" and bought her brother a Jimmy Barnes stubby holder.
She said she was overwhelmed by the "beautiful gestures" from the community and wished to thank all those who helped organise the celebrity videos for Mr Gulliver's favourite day •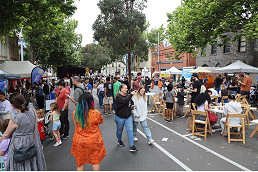 November 15th, 2023 - Felicity Jack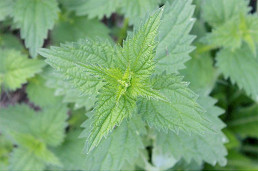 November 15th, 2023 - Jacqui van Heerden

Subscribe
to
all
the
news
Like us on Facebook
Download the Latest Edition