Unique production explores the moment before childhood is lost
Kaylah Joelle Baker | 12th October, 2022
Growing up is inevitable, but within the process of letting go of childhood there can be an unspoken struggle and sadness, and one that director and performer Aaron Orzech has been hoping to reveal for five years.
Living between Melbourne and Paris, Aaron has only just recently flown into Melbourne, with high anticipations to showcase the world premiere of NEVERNEVERNEVERNEVERNEVERNEVERNEVER, at the Arts House from November 9 to 13.
The play, which explores and unravels a concept heavily reflected upon in the classic Peter Pan books and movies, is a collaborative work solely centred around Aaron and young 14-year-old performer Sol Feldman's relationship as they play versions of the other.
"It started from this joke that Sol was a mini-me, and eventually the show evolved out of that because we thought we should do a show where he plays me and I play him," Aaron said.
"There was a very open exploration at the start, and we didn't know what the show was going to be about, but then as we continued it seemed natural to use text from Peter Pan, and then the theme started to emerge in our physical improvisation."
Holding on to something as intangible as childhood is a strong theme within the play, and although text is used there is only a minimal amount of it between the image- and body-based work which is reliant on the use of improvisation.
This ability to act on impulse is something Aaron said is one of the great things about working with Sol, who tends to have a natural knack for it.
"It's not a play where you rehearse everything down to the last detail so that what you are seeing is going to be the same every night," Aaron said.
"One of the great things about working with younger people, and particularly Sol, is that they are a lot more less set in their ways than adults and have new ideas and try new things."
"[Sol and I] have collaborated over a long period, [and] our connection and understanding for each other has grown stronger. Ultimately, we've made a work that is centred on our friendship that looks at boyhood and never growing up."
Not sticking to the same script and movements has been the play's greatest way of continuing to stay fresh and leans into the fact that the team involved could only meet for a couple of weeks every year during the past five years.
"It's developed in this way where, [because] it's a physical work, there's a process of seeing which things are still inside of us when we come back to it and then finding new things inside our bodies as well," Aaron said.
This gradual process of creating the play has also left room for the multitude of movement sequences to be continually open to different interpretations, with Aaron telling North West City News that he hopes the audience finds a sense of connection to the work.
"For some sequences, people might find them moving while some people might find them hilarious, because the show is open in that way," he said.
"[Themes of] joy and freedom are in there, and also a bit of violence and darkness in the background, as an interesting thing in the Peter Pan text is that although the book is for children, there is a fear around death."
NEVERNEVERNEVERNEVERNEVERNEVERNEVER is choreographed by Jo Lloyd, with dramaturg Adena Jones also heavily involved in the production as well.
Currently rehearsing their seventh development of the play, a number that aligns with how many times the word "NEVER" has been used in the title, it seems now may be the right time for the play to take over the Arts House stage. •
Photo credit: Pia Johnson.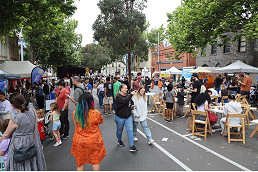 November 15th, 2023 - Felicity Jack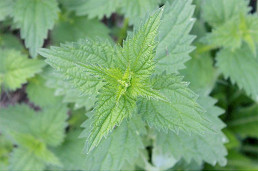 November 15th, 2023 - Jacqui van Heerden

Subscribe
to
all
the
news
Like us on Facebook
Download the Latest Edition