VANISH – who we are
In a quiet office nestled among cafes and apartments in North Melbourne, a small, dedicated family tracing team help people find relatives they have either never met or have not seen for decades.
Adopted people, people who lived in children's institutions, donor conceived people, mothers and fathers separated from their child, donor parents, siblings and other relatives all use the services of VANISH, a charity established three decades ago.
VANISH was originally the Victorian Adoption Network for Information and Self Help, set up when the new Adoption Act 1984 gave adopted people the right to access their adoption information and original birth certificate. At that time thousands of adopted people applied for their records and before too long the Department of Community Services had an 11-year waiting list. It was then that a group of individuals founded VANISH, believing there was a need for a dedicated service run by and for people affected by adoption. Over the years the service expanded to include searching on behalf of forgotten Australians (also known as care leavers) and people affected by donor conception.
In 32 years VANISH has undertaken more than 31,000 searches. Each person who comes to VANISH has their own unique story and reason for searching. Some just come for support. The ways in which adoption, state wardship and donor conception affects people's lives is not well understood, which is why they are drawn to a specialist service run by people who can empathise.
The majority of people asking VANISH to find their family are adopted people. Some want to search as soon as they turn 18, but it is more common for them to start searching in their middle years, or even in their 60s and 70s. People who have just found out they are adopted, or donor conceived come for help to find out the truth about their origins, or because they need medical information. Mothers, fathers, siblings and other family members search too, for a range of reasons but usually because they are seeking connection or reconnection. People who come for support might be dealing with a significant change such as having been contacted by their adult child and not knowing how to respond or build a relationship.
VANISH results can be life changing. Assisting people to piece together their identity or find their parent or long-lost child is possibly the most rewarding job there is. It is very common for people to say they are surprised by the strong emotions that arise when they search or are found, so having a dedicated support service is extremely helpful. Yet it is not all rosy – there are situations that can cause disappointment and sadness, for example when a parent or child has died, or does not want contact, or when it is revealed that the adoption was unethical, even illegal, and relatives were left traumatised and grieving.
From 1928 to 1984 there were arouund 64,000 adoptions recorded in Victoria with the peak being in the 1970s. It is now clear that many of these adoptions were not arranged with the informed consent of the parents. A Senate Inquiry in 2011 found that forced adoptions occurred throughout Australia as a result of policies and practices essentially established to remove infants from unmarried mothers and give them to married couples.
On October 25, 2012 the Victorian Parliament offered an apology for Past Adoption Practices. On March 21, 2013 then Prime Minister Julia Gillard delivered the National Apology for Forced Adoptions. The Great Hall was packed; it was an incredibly moving event.
Yet apologies are rarely enough, and now the Victorian Parliament is undertaking an Inquiry into Responses to Historical Forced Adoptions. Through submissions and hearings, the Legal and Social Issues Committee have heard from mothers who were subjected to extreme emotional, psychological and physical pressure to consent to their child being adopted, and who have suffered lifelong impacts as a result. The committee has also heard from adopted people about the complex grief, identity confusion, loneliness and other ways they have been affected by being separated from their mother and family and being raised by strangers. The committee has heard from only one father so far, but research shows that fathers also suffer the loss of their child and struggle with the repercussions over their lifetimes.
The secrecy and silence surrounding closed adoptions meant that grief was kept private, or deeply buried and denied. The expectation that a person should recover and be fine resulted in shame and self-blame for many. This is why it is so important that the voices of people affected by adoption be heard and that support services be provided. It is also why some are calling for justice and reparation.
It takes a lot of courage to speak about subjects which have been covered up or considered taboo for decades. It also takes a lot of courage to apply for one's records and undertake a search. Mothers were often told they should forget about their child, move on with their lives and never attempt to make contact because that could ruin the child's life. Adopted people were often told that their parents did not want them, or were not fit parents, or even stories like their parents died in a car crash. So, it is not surprising that people take time building up the courage to do a search and find out the truth. If and when they do, VANISH is always ready to help.
To contact VANISH call 1300 826 474 or email [email protected] •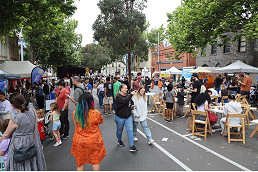 November 15th, 2023 - Felicity Jack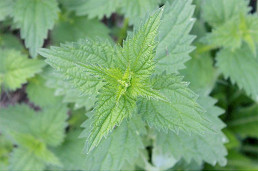 November 15th, 2023 - Jacqui van Heerden

Subscribe
to
all
the
news
Like us on Facebook
Download the Latest Edition