Victorian-first platform screen doors installed in Metro Tunnel
Metro Tunnel | 15th February, 2023
Platform screen doors are being installed in the Metro Tunnel's five new underground stations as the project's all-important milestone of train testing in the tunnels is fast approaching.
Work to install the doors is under way at Arden Station, boosting safety and helping keep trains running on time when the Metro Tunnel opens in 2025.
The toughened glass sliding doors will open and close in tandem with the fleet of Melbourne's new High-Capacity Metro Trains – preventing people and objects from falling into the path of oncoming trains by creating a barrier between the track and platforms.
Crews also recently fitted the final doors at Parkville Station, while work is continuing at Anzac Station and will soon start at State Library and Town Hall stations.
Platform screen doors are a hallmark of world-class rail systems, like those in London, Singapore, Hong Kong and Paris – and are a first for Victoria.
The technology has been tested in a series of rigorous trials over several years, both in virtual development and at a test platform at the Pakenham East train depot.
Sixty doors will be fitted at each station, with 300 to be installed across the project – enough to stretch from Queen Victoria Market to Flinders Street Station.
Through the twin tunnels, crews are laying the 18 kilometres of track alongside the world-class signalling, communications and power equipment that will allow test trains to begin running through the Metro Tunnel in the second half 2023.
The first 165-metre lengths of steel rail were laid at a section between Arden Station and the tunnels' western entrance in Kensington in November.
Rail installation is expected to be finished by May 2023.
Once complete, the Metro Tunnel Project will deliver more trains, more often – creating capacity for more than a half a million extra passengers each week during peak times and saving people up to 50 minutes every day.
Metro Tunnel services will also run direct from the heart of the CBD to the airport when Melbourne Airport Rail opens in 2029. •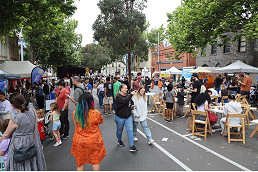 November 15th, 2023 - Felicity Jack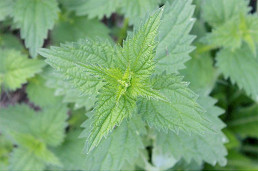 November 15th, 2023 - Jacqui van Heerden

Subscribe
to
all
the
news
Like us on Facebook
Download the Latest Edition