Victorian Government slammed for lack of apology to public housing residents
Spencer Fowler Steen | 15th July, 2021
Victorian Ombudsman Deborah Glass has slammed the state government for not apologising to public housing residents in North Melbourne and Flemington a year after they were suddenly plunged into lockdown in breach of their human rights.
A key recommendation from the Ombudsman's investigation, tabled in Parliament last December, was for the Victorian Government to apologise to the tower residents and acknowledge the impact of their immediate detention, which left many without food, essential medical and other supplies, no access to fresh air and surrounded by police.
Carlton housing estate resident and public housing advocate Corey Memery said an apology wouldn't go far enough.
"It's pathetic they haven't apologised for it," Mr Memery said.
"I've said that through State Premier right to Minister Wynne's office. Buildings that were private rentals across the road weren't locked despite having COVID-19 cases. There should be a compensation mechanism."
Last year, Ms Glass ruled the timing of the hard lockdown of North Melbourne and Flemington public housing towers in early July was not based on direct health advice.
Ms Glass said the investigation found basic human rights were breached and were not considered when the rushed lockdown was announced in July last year, which affected around 3000 residents in the North Melbourne and Flemington public housing towers to help control a COVID-19 outbreak.
"It continues to be the only lockdown, before or since, announced with no notice whatsoever – and giving rise to the obvious impression it was made on the grounds of security rather than public health," Ms Glass said.
"It's disappointing the state government has not accepted a key recommendation to say sorry for that."
The investigation found that while public health officials originally expected the lockdown to start within 36 hours, Premier Daniel Andrews announced on July 4 last year that the lockdown would begin immediately. This left residents of one public housing tower waiting more than a week to be allowed outside under supervision for fresh air.
While Ms Glass emphasised that she did not request an apology for the lockdown itself – as the government was taking "necessary action" to keep residents safe – she said it was the "immediacy" of the lockdown that was not based on direct public health advice.
"We were told at the time an apology would go a long way to heal the wounds of many who experienced chaos and confusion as police suddenly surrounded their homes," she said.
"Acknowledging error, even during a global pandemic where quick decisions are needed, and showing regret, would help start this process for many while rebuilding trust."
A spokesperson for the state government told North West City News that given events relating to the public housing restrictions were before the courts, it was not appropriate to comment.
Although some efforts have been made by the government to prevent such a harsh lockdown from occurring again, Ms Glass said the lack of an apology missed a "vital" opportunity to acknowledge the harm caused to public housing residents.
"This could have reduced or eliminated much of the distress that followed," she said.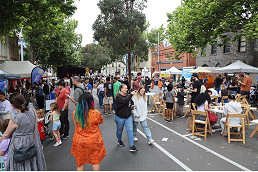 November 15th, 2023 - Felicity Jack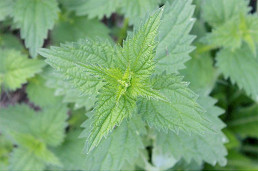 November 15th, 2023 - Jacqui van Heerden

Subscribe
to
all
the
news
Like us on Facebook
Download the Latest Edition