West Melbourne's newest wine bar calling a familiar haunt home
Jack Hayes | 11th October, 2023
The hanging chalk board acts as an inventory for a rapidly changing native menu, shelves of bottles lining the wall form the most physical of wine lists and a sprawling bar invites you into conversation and connection with those serving you.
Every component of Whitebark, a new wine bar and kitchen on the West Melbourne side of Victoria St, is intentional.
For owners and partners, Sandra Petrovski (formerly Supernormal) and Josh Upton's (Parcs), it is a culmination of two lives spent dedicated to the industry.
The menu is a simple list of plates designed to form a larger meal, with warmed oysters in an nduja sauce, mussel escabeche and the humble potato cake gathering popularity since the opening their doors a month ago.
"There were some important rules we set for ourselves," Upton said. "Nothing on the menu above $25, and that doesn't mean we can use premium produce, it just means it comes in a smaller format."
"We don't want or need a knife for anything. In fact, we have very few knives in here. Our job is to put food to you in a finished fashion."
"Finally, we don't want to feed our ego by having these huge plates with negative space. We want small plates packed with incredible food."
The pair designed the venue, which sits on the site formerly occupied by Westwood, as an ode the family island bench; a place to gather, chat and watch a meal or drink come to be.
Their wine list is a celebration of purposeful viticulture and its producers both in Australia and New Zealand. You'll find a mixture of the growing cohort of natural or lo-fi wines, along with a range of more conventional drops.
"We have been fortunate with our suppliers who have been incredibly keen to showcase their wines," Petrovski said.
"It's an openminded and pragmatic approach to wine. If we find something we think tastes good, we'll put it on the menu. We don't just sell natural wines, or just traditional wines, we just find things we like and try to support smaller producers where we can."
"Some of the wines you taste here you'll find at Dan Murphy's and others you will literally only find on our wine list."
Whitebark is about as efficient and considered as a hospitality venue can be. There isn't anywhere to hide for Petrovski, Upton and their chef, Dion. It's a stripped back approach food and wine that celebrates "products created by people" they "love and respect."
"We tried to look at what is going to make someone's experience better and what is important," Upton said.
"For us, it is being hospitable, making people feel happy and taking everything away that doesn't abide by this."
"We were very specific about where and how we wanted to create Whitebark. By letting local people come in and have a look themselves, let them feel comfortable, we've seen a great response so far." •
For more information: whitebarkwine.bar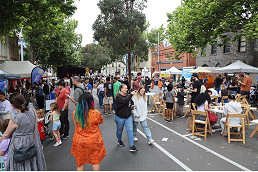 November 15th, 2023 - Felicity Jack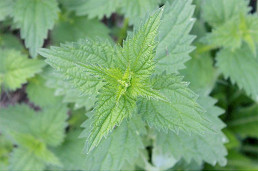 November 15th, 2023 - Jacqui van Heerden

Subscribe
to
all
the
news
Like us on Facebook
Download the Latest Edition