When the Christmas spirit hit Macaulay Rd
Rhonda Dredge | 16th December, 2021
The parable of the leper or outcast who approaches a village for help and is looked after by a Good Samaritan is one of the mainstays of the Christian heritage.
The Christmas spirit was definitely moving this year towards Macaulay Rd, when an un-vaxxed local approached.
According to Ross Surace at the dress shop, she'd been rejected by a number of stores already when she stopped to look in his window.
"A lady came who was not vaxxed who wanted to buy something from the window," he told North West City News. "'Every store I go to they kick me out,' she said."
"She was an elderly lady. Some people are not vaccinated because of medical problems. I took the machine out into the street."
Loyalty means something in the small shopping strip on Macaulay Rd as it pits itself against a record online shopping boom this Christmas.
Locals say their shopping strip is a cut above others, despite the trucks using it as a thoroughfare.
"It's nice to have a bit more to a strip than just cafés and hairdressers," said Lou, a local who did most of her Christmas shopping here.
"There is a new florist, a couple of gift shops, Tempted and Erinbank, a furniture store and a new dress shop Coco Charlie all on the one block on Macaulay Rd on the uphill side from the train," she said.
She thought it would be nice to support the stores after COVID so she went to see what she could find and bought something from each of them, except the furniture store.
"I bought flowers at the florist, a book on walks of Victoria at Tempted. They have put camping and local walks/outdoor books in the window as we could not travel," she said.
"I bought some earrings for my sister for Christmas at Erinbank and a gift for a baby, which has a great selection of baby things, and a housewarming gift for my niece of a cheeseboard and knife set."
"At the dress shop I bought a linen top and a set of beads, on special opening discounts."
Wendy Keast at Tempted confirmed that local travel books had been their biggest seller, including a pack of cards that gave directions to walks in Melbourne.
"One of the silver linings has been our discovery of green spaces," she said.
Ross at Coco Charlie was having a ball when North West City News visited. One customer bought two party dresses for a Christmas party and two others were trying on tops and shorts.
"I try and see who's around and I buy for what they like," Ross said, accentuating the local appeal of his merchandising.
"They're not fussy. A lot of girls want flowing rather than skinny," he said. He calls the local style the Kensington flow. "I'll go and get more dresses next week for New Year's Eve." •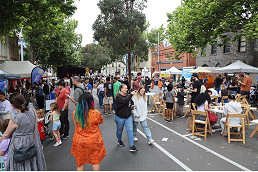 November 15th, 2023 - Felicity Jack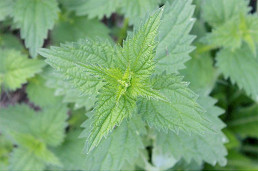 November 15th, 2023 - Jacqui van Heerden

Subscribe
to
all
the
news
Like us on Facebook
Download the Latest Edition