Whisky maestros land in Kensington
Jack Hayes | 16th December, 2021
A coffee on Bellair St, a pint at Hardimans, a parma at the Doutta Galla or waiting for the level crossings on Macaulay Rd: there are few things more synonymous with life in Kensington.
Now, you can add a glass of whisky to that list as world-class craft distillery, Bakery Hill, moves into its new Macaulay Rd home.
As mainland Australia's first whisky distillers, the family-owned and -run outfit have been producing award-winning whisky for more than 21 years out of their Bayswater North factory.
While Bakery Hill cautiously expanded, so too has its need for a new location – one that allows for a more immersive and connective whisky experience – and according to founder and whisky maestro, David Baker, Kensington has always been the place for them.
"I wanted to get a bit of a feel for the area. I went down to Macaulay Rd and sat in a coffee shop, had lunch, had a walk around and thought this is exactly what we want," Mr Baker said.
"What blows me away is the restoration of the old houses throughout the suburb, it is a beautiful place to live and will be a beautiful place to work."
"One of the big things we have been focusing on is how we can involve the community. We want the community to embrace us, just like we have them in setting up here."
When Mr Baker started more than two decades ago, many in the industry, and some outside of it, told him he was a "bloody idiot".
They said you can't make whisky in Australia because of the heat. You need the cold, crisp conditions of whisky's homeland in Scotland.
A former chemistry teacher (cue Breaking Bad jokes), Mr Baker scoffed at the criticism and embarked on the daunting prospect of producing whisky by traditional Scottish methods of aging in American oak bourbon, unlike many of his Australian contemporaries who opted for French oak.
"Back then, it felt like I was creating a new industry here and in reference back to early colonialism and gold mining, that is partly where the Bakery Hill name comes from," Mr Baker said.
Bakery Hill was the location where miners held their meetings during the Eureka Stockade, and as the only distillery on mainland Australia it had a certain resonance, was I going to strike it rich or not?
Ballarat's Bakery Hill has since been cleared for, would you believe it, a new McDonald's but the name lives on through some of the finest whisky in the world.
Andrew Baker, son of David and heir to the Bakery Hill throne, said their new home in the heritage M.B Wragg and Co. building, nestled between Kensington and Macaulay stations, will be a game changer for the family-run label.
"Where we are in Bayswater, we aren't near public transport, we are in a tin shed where the name of the game was purely about making great whisky," Andrew said.
"We do weekend tours, but it isn't a space conducive for people to come in, have a drink, have a bite to eat and do events."
"This location will allow us to do tours more often, do more cellar door tasting experiences, showcase some local beers and bring in the local community to create a bit of a hub."
The 480sqm space will allow the Baker family to take tours of the entire facility, showcasing a brand new still, whisky bar, cellar door, tasting spaces and a production area with more than 250 barrels aging in full view.
According to the Bakers, the higher ambient temperatures of Melbourne allow whisky to age at twice the rate of their Scottish counterparts.
So, a six-to-eight-year whisky, the time typically taken by Bakery Hill to age their products, is the equivalent to a 12- or 16-year-old aged Scottish whisky.
Last year Bakery Hill was awarded prestigious international publication Jim Murray's Whisky Bible's Southern Hemisphere Whisky of the Year for its Peated Malt Cask Strength whisky.
The Bakery Hill team take the keys to its 411 Macaulay Rd site at the start of February, with fit-out expected to take roughly two months until it's able to welcome locals at the beginning of April •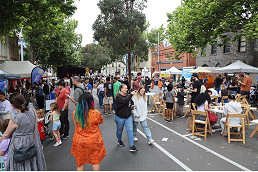 November 15th, 2023 - Felicity Jack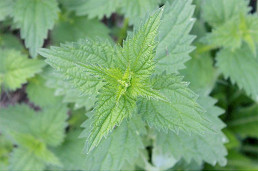 November 15th, 2023 - Jacqui van Heerden

Subscribe
to
all
the
news
Like us on Facebook
Download the Latest Edition