Zoo puts the spotlight on wildlife photography
Melbourne Zoo | 13th April, 2022
For most people, reaching for their mobile phone to take a photo when they see an animal has become instinctive. But a new study is suggesting that the way we photograph wildlife could have a serious impact on how people perceive that species.
The study, released by Zoos Victoria and Deakin University this month, found that when people view images of humans touching, or near wildlife they are more likely to think the animal would make a good pet compared to people who view the animal alone or with the human further away.
The findings further support international research that established the way animals are photographed can also affect how people perceive the conservation status of a species.
Zoos Victoria senior social science research manager, Emily McLeod, said that when people are taking photos of wildlife and posting them on social media the context can be lost to the viewer, which can significantly impact people's perception of those animals.
"Often when people are viewing these photos, they're viewing them without any information around how the photo was taken, what's happening in that context, or what's happening with that animal," Ms McLeod said.
"What we're really conscious of is making sure that we're taking photos that really foster positive attitudes towards wildlife and the conservation work that is being done."
Study author and PhD candidate at Deakin University's Centre for Integrative Ecology, Meg Shaw, hopes her research will change the way people think about images of humans and animals together.
"Images are a powerful and common communication tool, but their messages can be misunderstood," Ms Shaw said. "When humans are shown close to wildlife in photos, such as a selfie, those pictures can influence people to think that the animal would make a good pet or is not an endangered species."
"This is a problem because it can put the animal at threat and encourage behaviours towards the animal that can impact its welfare. Education around the structure of a photo is important in order to maintain a true representation of the animal's environment."
As a result of the research, Zoos Victoria is encouraging its visitors and the public to change the way they take photographs of wildlife by making the focus on the animal, rather than a human posing with the animal. 
"A great way to take a photo with wildlife or zoo animals is to keep a respectful distance from that animal, making sure it has the choice and control to move away if it would like. As you're taking the photo, instead of looking at the camera, look at the wildlife to capture the fascination, awe and connection you have for that animal," Ms McLeod said.
"When you're taking that photo, you might know in that moment that everything is fine, but the image that is portrayed when it ends up on social media without context might be very different for those who view it," Ms McLeod said.
"We love people taking photos of the animals when they come to the Zoo, and we love that they are going to create moments that are unforgettable and are going to last forever in these images. We want to inspire people to help protect our wildlife and to remember that animals should be respected and held in awe."
Ms McLeod said Zoos Victoria was committed to adapting its methods and techniques based on science and research.
"At Zoos Victoria, we are always led by science and evidence. So, when new information comes to light, like this, we act on it, and we are constantly evolving." •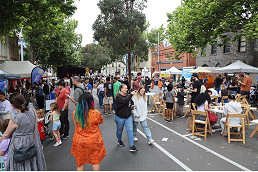 November 15th, 2023 - Felicity Jack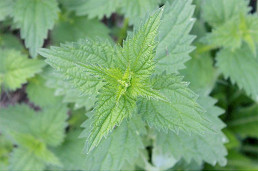 November 15th, 2023 - Jacqui van Heerden

Subscribe
to
all
the
news
Like us on Facebook
Download the Latest Edition