A community pantry with a paw-sitive spin
Kaylah Joelle Baker | 13th April, 2022
After noticing an increase in locals asking for cat and dog food, the McCracken St Food Share Pantry has partnered with Pets Of The Homeless Australia (POTH) and extended their pantry goods to now include pet food.
Announced on Tuesday, April 5, the provision of the pet food is a first for the free food pantry, and project coordinator for the Food Share pantry team Danxia Yang said the team was "very excited to have POTH onboard."
With pet owners often being considered as people without housing struggles, who aren't struggling with the bare necessities, this latest partnership has gained some attention due to the dismantling of this concept.
"We sought out Pets Of The Homeless because visitors to the pantry were often asking for it and pet ownership is basically unjustifiably stigmatised," Ms Yang said.
"People see having a pet as a luxury, but pets are very important in all our lives and they provide so much companionship and love. Having a pet also does wonders for your mental health."
Connecting with the McCracken St Food Share Pantry for "personal reasons" that saw the cause resonate strongly, Ms Yang is passionate about the need for community pantries to tailor their supply to their specific community's needs.
She added that the local community's support of the pantry "is beyond heart-warming" and the reason behind why they could continue to provide additional support.
Grateful to assist with the pantry, POTH founder Yvonne Hong said she was "happy to support" a space where people who are "in genuine need of help" could access the support without feeling judged.
"To be able to ask for help is not easy for a lot of people, and I think the pantry offers something different where you can just go up and get what you need," Ms Hong said.
Alongside the pantry, POTH is already supplying pet food to more than 50 organisations and assists with veterinary care, emergency boarding and foster care, with the end goal always being to "reunite" pets with their owners.
The idea for the organisation first sparked when Ms Hong used to live in the city, as she noticed people were more likely to stop and talk to homeless people if they had a pet.
Knowing full well that pets are beneficial to the mental wellbeing of the owners, she recognised them as an "icebreaker" which allowed homeless people to feel "a connection to the society."
"I started POTH because there was a lack of support for people with their pets. There are organisations for helping people and organisations for helping pets, but nothing really available to help someone struggling with their pets," she said.
"Being able to have your pet with you is very important especially when you are going through a crisis or a trauma, and having your pet taken away from you causes additional trauma. We wanted to show that we can keep people and their pets together during their times of hardship."
Continuously fighting the misconception that people who are struggling should not own pets, Ms Hong hopes that awareness will be spread not only through the work done at POTH but now also through the McCracken St Food Share Pantry.
Located at 89 McCracken St in Kensington, the food share pantry is an extension of the Kensington Neighbourhood House and serves to provide for the community in need, and their pets, without any added shame, guilt or conditions.
And with help and support needed now more than ever, Ms Yang said the McCracken St Food Share Pantry was actively seeking more volunteers and support.
"The community has really embraced the pantry and we are really grateful for that and are grateful for anyone who has donated so far, but we are always needing more people to volunteer." •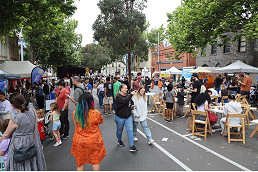 November 15th, 2023 - Felicity Jack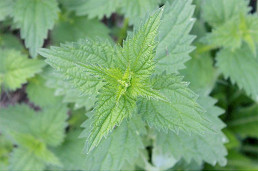 November 15th, 2023 - Jacqui van Heerden

Subscribe
to
all
the
news
Like us on Facebook
Download the Latest Edition