Creating connections to nature in the heart of Melbourne
Melbourne Zoo | 9th September, 2021
What do gardens mean to you? Are they a place to relax, or to escape, or to explore, or to get dirty in?
For me, gardens are all these things and more. And as a leader in Melbourne Zoo's horticulture team, I feel like one of the luckiest gardeners in the world, especially now it's spring!
When I reflect on the past year-and-a-half of this pandemic and what we have all been through together, I realise that gardens are more important now than ever – we're all craving our connections to nature and open spaces. In the Melbourne Zoo gardening team, our work is all about creating special places, places for people to connect with nature, to spend time with loved ones, to be alone, to think, relax, reflect, explore and enjoy. While animals will always be the stars of Melbourne Zoo, we know our gardens are just as special for many of our zoo members and visitors.
I've been working for Zoos Victoria as a gardener for about 15 years. This is how I make my contribution to conservation and the zoo's mission of inspiring a love of wildlife. It's an honour to be able to do this work in our inner-city location where open space, trees and gardens are so precious.
A lot of people don't realise, but we have around 3000 trees at Melbourne Zoo. There are many hundreds more shrubs and grasses. Our historic trees are amazing. We have remnant River Red Gums that have been here for hundreds of years. There is our iconic Moreton Bay Fig, perhaps as old as the zoo itself. When I tell people I'm a gardener at the zoo, they often have a special family memory to share with me. Many generations of one family may have sat underneath one of our historic trees, or perhaps someone you know got married in the gardens. The gardens are part of Melbourne's history and I am so excited about the part they will play in the future also. As Melbourne Zoo continues to be transformed, our gardens will be changing and evolving too.
Our team actively contributes to the zoo's mission of fighting wildlife extinction. Our nursery team grows plants for the critically endangered Lord Howe Island Stick Insect. We grow tropical plants for the zoo's glorious Butterfly House. We also grow food plants for some of the zoo's animal residents. And our green spaces are a source of food and refuge for all sorts of local birds, insects and other wild animals. The gardens are so much more than something to look at!
As zoo gardeners, we explore a range of microclimates to create a range of experiences matched to the animals that live in different parts of the zoo. Obviously, we can't perfectly recreate lowland African temperate rainforests here, and we aren't trying to, but we can come close to it and we can certainly create gardens that immerse people in a landscape. We use a mixture of plants from the continent where the animals live in the wild, but then also experiment with Australian native plants to create a strong sense of place with a local flavour.
We try to make this immersion a gradual process. Our inspiration is always the natural world. You will start on the fringe of one of our animal precincts, perhaps at an estuary or a creek that leads into a rainforest. The plants get denser as you go deeper in. There might be a clearing in the middle where you can glimpse an elephant or an orang-utan. And as you gradually emerge from the landscape the plantings change again, just as they would if you were exploring a wild habitat. It's a creative challenge that as gardeners we love and thrive on.
Sustainability is central to what we do here. We're careful with water, smart with our plant selection and we're passionate about mulching and composting. We always consider Melbourne's temperate climate, our city's sometimes harsh summers and wet winters as well as changing weather patterns.
We want people to interact with these gardens, to run their hands across a plant, feel the texture of a leaf, or smell a flower. We are trying to create places for people to immerse themselves in. And, of course, we know that so many children visit our zoo, so we have them in mind when designing our gardens, the need to make garden spaces welcoming, safe and inclusive for everyone who will use them.
It is such a privilege to be one of the custodians of these Melbourne Zoo gardens. I pinch myself every day. For me, the greatest moments are when I see a young child or a family or a couple in love connecting with our gardens. This connection to nature is so special and so important. If you're reading this, even if you can't visit the zoo, why not explore a local park or stand beneath a tree near your home? Find that connection to nature near you. We need this more than ever right now •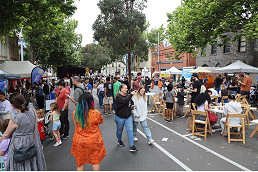 November 15th, 2023 - Felicity Jack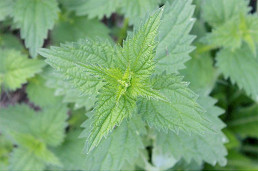 November 15th, 2023 - Jacqui van Heerden

Subscribe
to
all
the
news
Like us on Facebook
Download the Latest Edition