Final rail delivery to Metro Tunnel marks new milestone
Metro Tunnel | 14th September, 2022
Around 18 kilometres of rail was delivered to the Metro Tunnel's eastern entrance in South Yarra last month, with work starting in October to install the rail that will carry trains through the new tunnels.
More than 100 lengths of rail – each made of Australian steel and measuring 165 metres – were delivered over four nights, before crews unloaded and stacked them ready for use.
This follows the first rail delivery in February at the tunnels' western entrance in Kensington, making a total of 40km of rail now waiting to be laid.
The track design being used in the Metro Tunnel is more modern and requires less maintenance than conventional tracks that use sleepers and rocks, making it ideal for tunnels.
Crews have been working in recent months to lay high-performance precast concrete panels through the twin tunnels as a base for the rail.
There are 4000 concrete panels, cast in 300 different shapes to account for the varying curvature and elevation of the tunnels as they wind from Kensington to South Yarra up to 30m underground.
To install the rail, workers will progressively clip each length to the concrete panels and weld them together to form a continuous rail line.
Overhead power and high-tech signalling is also being installed through the tunnels and stations, as the project prepares for train testing to start in the tunnels in 2023.
At Arden Station, crews have almost finished installing the panels that cover the station's entrance façade. This is where passengers will enter the station under its soaring brick arches and take escalators or lifts down to the main concourse.
In the CBD workers will soon start removing the massive noise-cancelling shed that has covered City Square at the site of the new Town Hall Station.
Two 50m-high tower cranes atop 15m-high gantries are now in place on the edge of Swanston Street, where the shed has sat for the past three years.
The cranes will be used to dismantle the acoustic shed piece by piece over several months from mid-September.
When it opens in 2025, the Metro Tunnel will create capacity for more than half a million extra passengers a week during peak times across the city's train network. •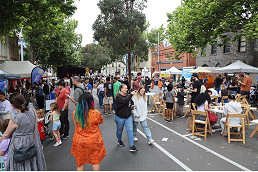 November 15th, 2023 - Felicity Jack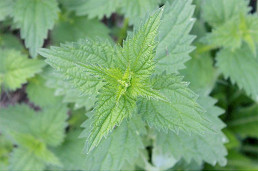 November 15th, 2023 - Jacqui van Heerden

Subscribe
to
all
the
news
Like us on Facebook
Download the Latest Edition