Help with COVID fines
Rhonda Dredge | 15th July, 2021
Locals issued with COVID fines can get free legal advice by making an appointment at the Flemington and Kensington Community Legal Centre on Bellair St.
Concerned lawyers at the centre are warning that fines could still be in the mail from the last lockdown.
Community lawyers Taina Lefort and Ella Dunstan have taken on the police response to the pandemic as a human rights issue.
As members of the Police Accountability Project, they are concerned that locals from migrant backgrounds have been targeted by police.
"It's disturbing that police did not attend at the same level in different areas," Ms Lefort told North West City News.
"In the area of Flemington and North Melbourne the data is in from Victoria Police for the number of COVID-19 fines."
Figures show that the local government area of Melbourne recorded 5079 COVID-19 offences in 2020, the highest in the state.
Many of these were issued to residents of the public housing estates in Flemington and North Melbourne.
Ms Lefort said she had a recent case in which a client was walking in the park and stopped by police because they weren't wearing active wear.
"They were stopped and apprehended. I've been out for more than two hours and I've never been apprehended," she said.
"That person was from the Somali community. I managed to negotiate with the infringement."
The lawyers are young and are passionate about social justice and believe that racism is behind the over-policing of the area.
"The people who did get fined were from migrant backgrounds," Ms Lefort said. "We're looking at the reasons behind it. Certain areas were targeted much more than others."
The lawyers have had many requests to get fines withdrawn and are working with other legal centres to improve reviews and to bring about systemic change.
She said there was a coalition of community legal centres trying to get all under-18 COVID fines withdrawn, for example, and better consultation on the circumstances surrounding them.
"My first fine was issued the day after the first lockdown began on March 30," Ms Lefort said. "The client was fined for being out without a reasonable excuse. They were going to go shopping. The police didn't believe the client."
Some fines are on the spot, while others are issued by Fines Victoria. They range from $200 for not wearing a face mask to up to $1652 for a stay-at-home order.
The Flemington and Kensington Community Legal Centre offers free advice to the community and has an open-door policy but Ms Lefort is concerned that a lot of people don't come to legal centres.
The Police Accountability Project was set up 30 years ago after four young men from the Flemington area died as a result of police shootings.
During the hard lockdown of the housing estates last year, the office set up an emergency line to help residents and lawyers were also present on site.
"It was very difficult because of the relations with DHHS and police," Ms Lefort said. But she discovered the "power of communities to lead themselves." •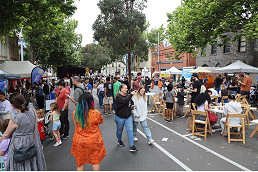 November 15th, 2023 - Felicity Jack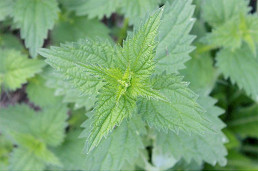 November 15th, 2023 - Jacqui van Heerden

Subscribe
to
all
the
news
Like us on Facebook
Download the Latest Edition