Kensington midwifery clinic lives to fight another day as lease extended 
Brendan Rees | 14th December, 2022
A Kensington family clinic will keep its doors open for at least another two years after the City of Melbourne resolved to extend its lease after the clinic came under threat of eviction.
The future of the Midwives and Mothers Australia (MAMA), which has operated out of 30-38 Gatehouse Drive since 2011, has remained uncertain after the council – which owns the building – proposed to sell the property, along with three others in the municipality, as they do not support "future needs, meet the standards for accessibility or align with the strategic objectives".
The news prompted the building's management to launch an online petition to save the clinic which is renowned for its "wonderful model of care".
MAMA became Victoria's first private midwifery clinic, with services including acupuncture, physiotherapy, chiropractic care, aromatherapy, baby massage, and breastfeeding support among others.
After hearing from the community's feedback through a formal consultation process, councillors voted at their Future Melbourne Committee meeting on November 22 to extend the lease of MAMA at Gatehouse Drive for two years while "rezoning is considered".
Gatehouse Drive is currently zoned as a local government zone with rezoning required before any divestment. If this was to occur, it is estimated that a rezoning planning scheme amendment would take 12 to 24 months.
However, the council confirmed if it was to proceed with a divestment of 30-38 Gatehouse Drive under the Local Government Act 2020, it would be required to undertake a new community engagement process.
MAMA's co-owners Jan Ireland and Kelly Langford addressed the council meeting in which they outlined how important their services were to the community.
"When we saw the property, we saw a shell of a building that was fit for purpose, somewhere that families could come which had plenty of on-site parking, rooms that we could see women in for our midwifery clinic visits," Ms Langford said.
"As frontline workers during the COVID pandemic we were able to stay face to face with our visits in such a large space. And we also kept all our 32 part-time and full-time employees completely employed during that time."
Ms Langford added that while they had waited for the fate of their clinic, they had paused some major projects.
"We had some universities in consultation with us wanting to study our model. We've stopped the expansion of our lactation services and our postnatal support and mental health services. But we fight to stay in the building," she said.
"We urge Melbourne City Council to take its consultation process seriously and respond to what the community have asked for – that they keep 30-38 Gatehouse Drive in their portfolio, and they continue to expand services with us for the Melbourne community."
The council's finance, governance and risk portfolio lead Cr Philip Le Liu said any decision to sell or divest council properties was not taken lightly.
"It's always sad to see something leave our portfolio but at the same time it's something that we do need to do," he said, but noted any funds from divestment "goes directly back into community projects" which was "absolutely essential".
MAMA client and new mum Freya Haley Van Oosten said she was relieved to hear the news of the building's lease being extended.
"They're very supportive, they have a wonderful continuity of care and a really holistic approach to maternal health which is wonderful," she said. •
Photo: Murray Enders.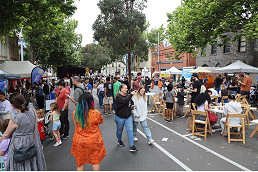 November 15th, 2023 - Felicity Jack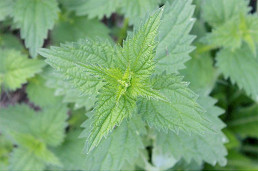 November 15th, 2023 - Jacqui van Heerden

Subscribe
to
all
the
news
Like us on Facebook
Download the Latest Edition