Plans for "campus" of apartment buildings on King St
David Schout | 12th July, 2023
Plans to redevelop a King St car showroom into a "campus" of apartment buildings, including build-to-rent dwellings, have been released.
Developer PDG intends to turn a large site bound by King, Roden and Stanley streets in West Melbourne – currently the Audi Centre Melbourne service centre – into a three-building development featuring both residential and office space.
It would also include a publicly accessible landscaped through-block link connecting Stanley and Roden streets.
The proposal, lodged with the state government and publicly released in June, included plans for 287 dwellings and a 1088sqm office tenancy.
It would comprise a nine-level mixed-use building at the corner of King and Roden streets incorporating office floor space at ground level and build-to-rent apartments above, an eight-storey mixed-use building fronting Stanley St (extending to 10-storeys at the centre of the site) and a six-level residential building fronting Roden St.
Unlike most apartment buildings where units are sold to prospective buyers, "build-to-rent" refers to a residential development in which dwellings are retained by the developer and leased out.
Proponents have said the system can mitigate issues with housing supply, affordability, and the private rental sector, while being a win for prospective tenants.
PDG said that the design of "Roden & King", by architects DKO, would create a collection of buildings that surrounded a central green space.
"The Stanley St building acts as the gateway to the development and consists of the main lobby, communal amenities, and concierge services," the developer explained on its website.
"The Roden St building responds sensitively to the fine-grain Victorian terraces with angled structures and recessed top levels, while the King St apartments form a distinct zig-zag facade with balconies facing stunning CBD views."
The proposal at 559-577 King St also included a 265sqm co-working area, and the overall plans represented an "exciting new project" according to PDG.
"Inside the apartments, the interior design reflects inner-city living and flexibility. Integrated workspaces allow future occupants to work and study remotely, supplemented by a generous co-working space on the ground floor of Stanley St, where residents can collaborate or work in quiet meeting pods."
The planning proposal, prepared by Tract consultants, stated that the development would significantly increase the employment capacity on the site.
It stated that the Audi Centre Melbourne currently had 29.5 full-time equivalent (FTE) jobs, while the new commercial and retail space would deliver 82 to 170 FTE jobs.
The proposal was set to go before the City of Melbourne before a decision was made by the planning minister. •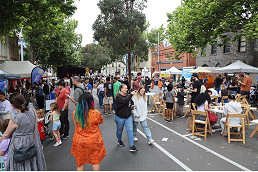 November 15th, 2023 - Felicity Jack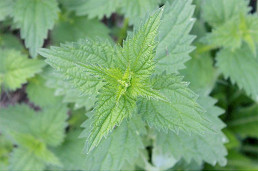 November 15th, 2023 - Jacqui van Heerden

Subscribe
to
all
the
news
Like us on Facebook
Download the Latest Edition