Residents at wits' end over parking chaos
Brendan Rees | 14th March, 2023
Residents in Stanley St, West Melbourne, are growing increasingly frustrated over a lack of parking in their street, arguing the City of Melbourne is not doing enough to fix the issue.
The street has become a hotspot for parking congestion, with people from all over the area – including tradies from nearby apartment complexes – using the street as a convenient parking spot, while ignoring time limits and residential permit restrictions.
North West City News spoke to several residents who said the situation had become worse with many unable to park in their own street, leaving them no option but to park up to three blocks away from their homes.
Resident Steven Tu, who has lived in the area for 20 years, has been urging the council to act for the past five years, including circulating a petition signed by 50 residents, but to no avail.
He has reported illegally parked cars to the council on several occasions, which had "fallen on deaf ears", and was further disappointed by its response which said because he was "making multiple complaints daily, this is starting to interfere with our coverage of West Melbourne".
"Mellow down and stop ringing" otherwise "we will stop attending", read an email sent by the City of Melbourne to Mr Tu.
But Mr Tu said he was not asking for much and believed council should be sending parking inspectors to Stanley St regularly to crack down on illegally parked cars, and to change parking signs on one side of the street to resident permit zones only.
"There is a lack of care. No-one's doing their job. And no-one's holding them accountable," he said.
Mr Tu addressed councillors at their Future Melbourne Committee meeting on February 28, when he asked what was being done to fix the issue.
In response, Lord Mayor Sally Capp said council officers patrolled the West Melbourne area daily, including Stanley St, and advised that since December last year 105 parking fines had been issued to people breaching the parking rules, along with 344 fines issued in the six months from July 1 to December 31 last year.
Cr Capp said the council's director of parking services had spoken to the foremen at the nearby construction sites to discuss the parking behaviours of their staff and contractors, and reiterated that "council is committed to the ongoing daily patrols and the conversations with local stakeholders on how to share the area as equitably as possible".
But according to Mr Tu, educating workers on construction sites was not having any effect because they were "serial offenders".
"We park several blocks down, and I have to walk my two little kids, sometimes in the rain, carrying shopping bags, and I just get into a foul mood," he said.
"It's absolute joke and, not to mention when there's a major sporting event at Marvel Stadium or Hillsong [at the former Festival Hall] on a weekly basis; forget it, people just park everywhere in the street."
"In all seriousness, we are looking at moving out, that's how bad it is."
Mr Tu said he had received parking fines because he was unable to find parking in a permitted residential zone but when he objected, a letter from the council stated, "this isn't sufficient grounds for us to withdraw a fine".
Residents have been told that the council would consider installing parking meters, but they believe this won't be effective as "people will park anyway".
Another resident, who spoke on the condition of anonymity, said they had made "numerous complaints to the council, but they don't pay any attention".
"They park all day, and they do it with impunity because they know the council is not enforcing it," the resident said, adding "during the day you will see them [tradies] doing musical chairs with their cars" to avoid parking fines.
Magdi Yatim, owner of Westend Automotive at the corner of Stanley and Adderley streets, said the lack of parking was "squeezing" him out of business.
"Workers at construction sites start at six to seven o'clock in the morning and they take every parking spot," he said, leaving nowhere to park his clients' cars.
"It's very hurtful for the business because we can't take work. We're a small business, we try not to abuse the street. Sometimes you put a car outside, you can't move it anywhere, you get stuck," he said.
Council releases plan to improve parking
In March, the City of Melbourne unveiled a draft Parking and Kerbside Management Plan which aims to improve the use of the city's limited on-street kerbside space.
The plan will be considered by councillors at their March 21 Future Melbourne Committee meeting. If endorsed, the plan will go to community consultation from March 22 to April 19 via the online Participate Melbourne portal.
"We want to ensure that everyone who needs to drive into the city understands their options and has the best chance of finding a park either on-street or off-street," Cr Capp said.
The council says that the draft plan will help inform decisions on parking availability and is focused on boosting business by identifying a range of potential improvements to parking management, including:
Simplified signage;
Consistent layouts and durations;
Education to improve knowledge of on-street and off-street parking options; and
Investigating data-led measures to boost availability, such as demand-based pricing.
The draft plan does not propose any increase to the current maximum $7 hourly rate. It's estimated that measures to simplify parking signage and conditions could result in a 10 per cent decrease in parking fines. •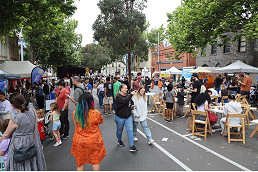 November 15th, 2023 - Felicity Jack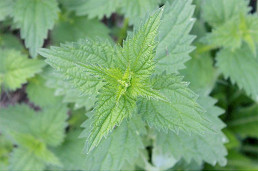 November 15th, 2023 - Jacqui van Heerden

Subscribe
to
all
the
news
Like us on Facebook
Download the Latest Edition