Safety upgrades at Docklands Primary, and news about the new North Melbourne Primary
Ellen Sandell | 20th November, 2021
With kids and families returning to the school routine, I recently popped into our newest local school, Docklands Primary School, to talk about safety upgrades needed to the roads around the school.
Many kids from West Melbourne now attend this great school but getting to and from school can be a challenge given the state government has no traffic management plan for the school, footpaths are often very narrow, and the road crossing on Footscray Rd is quite dangerous.
I regularly meet with Principal Adam Bright and parents to discuss these issues, and I've been pleased to recently help get 40km/hr signs installed outside the school as well as help get an additional crossing supervisor on Footscray Rd.
However, there are a number of safety issues that the state government and the council still need to urgently address. The state government still doesn't have a traffic management plan for the school, meaning it's difficult and often unsafe for kids and families walking on the busy roads around the school – especially the Footscray Rd/Docklands Drive intersection. Solutions are also needed for narrow footpaths where kids are exposed to trucks and cars, and for the safety of cyclists and school kids on the cycle path outside the school.
I'll keep working to get the state government and the council to address these issues to make this area as safe as it possibly can be.
I also wanted to invite anyone with questions or concerns about the new North Melbourne Primary School campus (on Molesworth/Abbotsford streets) to get in touch with me.
I was pleased we were able to get a commitment from the state government to ensure the school will be a second campus of North Melbourne Primary (rather than a segregated separate school). However, there are still a lot of issues around traffic management for the school, how kids will walk safely between the two campuses, the building form of the school, how such a large student population will be managed, and more, that have not been released to the public.
I'm working with a group of local residents and the school council, to get the state government and Victorian School Building Authority to be more transparent in their plans and make sure this school is the best it can be, as well as making sure residents around the school have their ideas and questions answered. If you would like to hear more about this, please get in touch: [email protected].
I also wanted to say a special hello to all the residents of Parkville Gardens who will be joining my electorate of Melbourne at the next state election in November 2022, after a boundary change by the Victorian Electoral Commission. It will be a pleasure to represent you in the Victorian Parliament and I encourage you to get in touch with me anytime •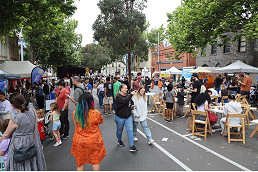 November 15th, 2023 - Felicity Jack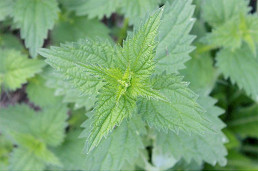 November 15th, 2023 - Jacqui van Heerden

Subscribe
to
all
the
news
Like us on Facebook
Download the Latest Edition