Spring Fling in Parkville Gardens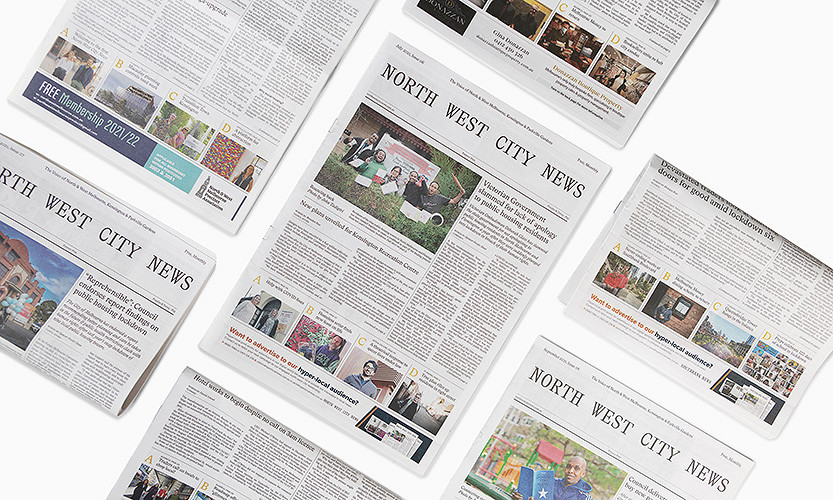 Tom Knowles | 16th November, 2022
The skies were grey and threatening but spirits were as sunny as could be. That's how it was at the Children's Amazing (not really a) Race on October 23.
In spite of the dire weather forecast, about 25 children, along with lots of parents and volunteers, turned out in Royal Park for a wonderfully varied, enjoyable and rain-free event. A wide range of activities, such as bird-spotting, drawing, riddle-solving, balancing and counting, gave them a chance to try out all sorts of skills. Full marks to Parkville Gardens Residents' Association (PGRA) secretary Faye Ryan for the imagination and industry that went into staging the event. And a huge thank you to all the volunteers who rallied from near and far when asked to help.
There was scary fun in Cade Square for Halloween. Faye teamed up with neighbour Kelly Armstrong and friend Tara Scorgie to engage a great turnout of kids, with local resident Francesca Waters putting in a stellar performance as a wicked witch. Congratulations and thanks to all concerned.
There's more! Plans for our Spring Fling on Sunday, November 27 are taking shape. There'll be games and pony rides for the kids, food for all, and a surprise attraction. Local residents … don't wait! Book yourself up from 12pm to 2pm for this friendly neighbourhood event.
A hearty thanks to the City of Melbourne for the grant that's funding the celebration. Fingers crossed for the success of our grant application to a new funder for a community festival in March next year!
Coffee competition has come to Parkville Gardens! The café at Mercy Place has re-opened at last. Under the charming name of "Cup of Joy," it's open on weekdays from 8am to 2.30pm, serving coffee and snacks. If longer range plans come to fruition, the adjoining space will eventually become a convenience store. The other shop, on the corner of Oak and Garrard streets, is open from 8am to 5pm on weekdays, and from about 10am to 1pm on Saturdays. It includes a small convenience store. Both shops are managed by friendly baristas – Italian-born Morena at Mercy Place, and Assyrian-born Nawal at Oak and Garrard.
The City of Melbourne has launched its online neighbourhood portals. Here's what it says about them:
"These portals are one-stop shops for all things in your neighbourhood. You can find important information to help you live, work, study and play, see what your neighbourhood priorities are, and keep up to date on work already under way."
To take a look, go to melbourne.vic.gov.au/neighbourhoods. For the Parkville portal, go to participate.melbourne.vic.gov.au/parkville-neighbourhood-portal. There's lots to see and learn.
For crime and safety matters, Parkville Gardens falls under the umbrella of the Melbourne North Police Station. That's where the Police Community Consultative Committee (PCCC), of which PGRA is a member, meets every two months.
Here's the message that's been sent out by neighbourhood policing co-ordinator and secretary of the Melbourne North PCCC, Leading Senior Constable Nick Parissis …
"Each year the Melbourne North Police Station in conjunction with the local Police Community Consultative Committee runs an annual Christmas toy/food drive. This is the 20th year we are running this event. Melbourne North Police ask the local community to donate non-perishable food items and new toys to us which we then pass on to the Venny communal back yard and support service in Kensington and Ronald McDonald House, Parkville."
Donations can be dropped off at the Melbourne North Police Station up until December 13. The drive concludes with an event at Ronald McDonald House on December 17.
In the meantime, Parkville Gardens residents, do come to our Spring Fling, from 12pm to 2pm on Sunday, November 27, on the Galada Ave Reserve. See you there! •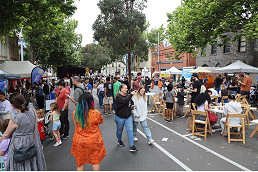 November 15th, 2023 - Felicity Jack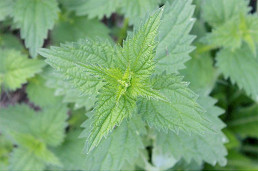 November 15th, 2023 - Jacqui van Heerden

Subscribe
to
all
the
news
Like us on Facebook
Download the Latest Edition