The latest from Parkville Gardens
Tom Knowles | 18th March, 2022
Things to look forward to, things to look back on – there's something of both in this month's dispatch from Parkville Gardens.
First, what's coming up. It won't be long before the children's Easter egg hunt on the morning of Sunday, April 10. That's always good fun for young and old. The next local community event after that is still in the planning stages. More on that next time.
In view of changes to state electoral boundaries, our outgoing local member, Tim Read, is paving the way for his successor, Ellen Sandell. Tim has been an energetic advocate for us on issues like the bus service, school zoning and electric vehicles. He's already briefed Ellen well and both will be coming to Parkville Gardens in early April to meet with the committee and members of the Residents' Association. They're both most welcome and there's sure to be a lively conversation.
Hot on their heels, Melbourne City councillors are coming to Parkville to meet and consult with neighbourhood residents (i.e. from all of Parkville, not just Parkville Gardens). This is a Future Melbourne Committee meeting. Parkville dwellers are invited to the Treacy Centre, 126 The Avenue, Parkville, on the evening of Tuesday, April 12. The gathering will begin informally with refreshments and a chance to meet councillors from 5pm. The meeting will begin at 6pm. For further information go to melbourne.vic.gov.au/about-council/committees-meetings
There's also an ongoing consultation of neighbourhoods being conducted by the City of Melbourne under the banner "Participate Melbourne". The Parkville segment is now under way. From now until the end of April, Parkville residents are invited to make submissions which will contribute to the development of a Neighbourhood Plan. The council wants to hear "what we love about our neighbourhood and what our priorities and hopes for it are." To find out more go to participate.melbourne.vic.gov.au/participate-parkville. In the meantime we are pleased to be getting acquainted with our new City of Melbourne Neighbourhood Partner, Nas Mohamud, and she, with us.
Sometime between now and the end of June, the City of Melbourne will begin works to modify the intersection of Galada Ave and Oak St. With greatly increased traffic along Oak St, measures are being taken to improve its safety. The eastern end of Galada Ave will be narrowed and straightened, and a raised pedestrian crossing constructed. Temporary modifications to the plan will be made in view of the trucks entering and exiting while the new social housing apartment tower is being built. That work is proceeding apace.
Researchers for the Parkville Heritage Review, Ros Rymer and Suellen Hunter, paid a visit to Parkville Gardens on Friday, March 4 to see the area and its heritage buildings for themselves. It's worth looking back over some of the history. The Royal Park Psychiatric Hospital was built from 1905 to a design by the government architect Samuel. E. Bindley. The Heritage Council's assessment of the building states that it was "the first psychiatric hospital to be established following the introduction of the Lunacy Act of 1903 and was intended for the treatment of patients with transient and recoverable disorders."
Over and above its architectural importance, it is significant "in the history of psychiatric care in Victoria as the place where research into the clinical use of lithium, discovered earlier by Dr John Cade, and other treatments took place." Cade Square and Cade Way are named in his honour. The hospital continued to function into the 1990s. It was classified by the National Trust of Victoria in 1999.
After the Victorian Government determined in 2002 that the precinct would be the site for the 2006 Commonwealth Games Athlete's Village, a study was done which led to the demolition of less important buildings and the eventual transformation of most of the main hospital buildings into residential apartments. The modern history of the Parkville Gardens development (still ongoing) is yet to be written. It would be a most interesting piece of work for an intrepid researcher •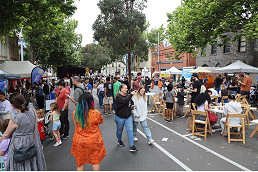 November 15th, 2023 - Felicity Jack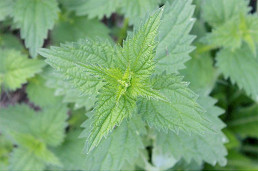 November 15th, 2023 - Jacqui van Heerden

Subscribe
to
all
the
news
Like us on Facebook
Download the Latest Edition