What really matters to our community?
Ellen Sandell | 16th December, 2021
In late November and early December, I held pop-up offices in Kensington, North Melbourne and Carlton. It was so great to meet so many of you and hear what's important to you in our local community.
In Kensington, I was joined by Rhonda Pryor, Greens candidate for the federal seat of Maribyrnong, and in North Melbourne and Carlton I was joined by Greens federal MP for Melbourne, Adam Bandt, along with some wonderful volunteers who helped us out.
We heard from so many people on so many different topics. One thing that was abundantly clear is that locals love our community! And so do I.
The issues people raised were very varied, but the most common issue raised with me was people want more action on climate change and protecting our environment here in Victoria. Other issues raised included wanting more services on the 402 bus route, specific council issues that we will follow up for residents, and people wanting to know what might be in store for the next phase of the pandemic (fingers crossed for no new COVID variants needing lockdowns or school closures, please!).
I'm following up all of the matters people have raised with me and I wanted to let everyone know that you can always raise local issues with me at [email protected]. It's our job to stand up for you and the things you care about, and we love doing it.
Looking back on 2021, it was definitely an unusual year, but we had some great community wins, including:
$7 million for repairs and upgrades at Kensington Primary School.
Safety improvements at Docklands Primary School, including a crossing supervisor and 40km/hr speed signs.
$13 million extra funding for midwives and maternity care in our public system.
New programs to support public housing residents and give residents more of a genuine voice to government following the 2020 hard lockdown.
Solving local issues like getting the SA border open to City of Melbourne residents and getting rapid antigen COVID tests to North Melbourne Primary School when they needed them.
The Greens in Parliament have also maintained consistent pressure and accountability on the government for stronger climate action and more public housing for the 100,000 Victorians who are currently on the waiting list.
I know 2021 has been pretty tough, but it has certainly made us all even more aware of the things that are truly important in life: a close-knit, safe community, good health, open-space and pockets of nature, stable jobs, and being able to hug our family and friends.
I hope you'll all be able to take a breather over summer and have a relaxing Christmas and New Years with those you love. We sure need it!
I look forward to continuing to work on the things that are important to you, me, and our community in 2022. Look after yourselves and have a safe and happy summer •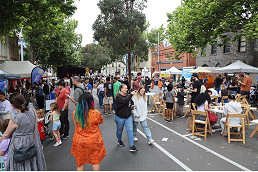 November 15th, 2023 - Felicity Jack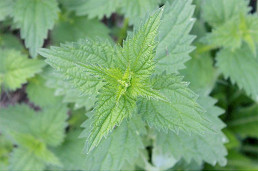 November 15th, 2023 - Jacqui van Heerden

Subscribe
to
all
the
news
Like us on Facebook
Download the Latest Edition