Electric motorcycle company revs ahead after revolutionary motorbike wins top honours
Brendan Rees | 13th April, 2022
A West Melbourne-based electric motorbike manufacturer is celebrating after its high-tech electric motorbike took out the top prize in the prestigious Victorian Premier's Design Awards.
Savic Motorcycles, which has produced the Savic C-Series, which is Australia's first emissions-free, full-sized, high-performance electric motorcycle, won the overall award and product design category after being hailed as "immaculately designed in every sense of the word."
"The attention to design details – from its elegant lines, handcrafted chrome and aluminium finishes right through to the design of their website and branding – it is clear this Victorian company is leading by design in everything they do," chair of the Victorian Premier's Design Awards Celina Clarke said.
Lead designer of Savic Motorcycles Dave Hendroff said, "The team at Savic Motorcycles is truly grateful, and at the same time very humbled, to receive this prestigious award."
"Dennis Savic and I share a passion for motorcycles and timeless, classic design, which was the inspiration for our first C-Series. 'C' stands for 'Café Racer'," he said.
"Our bike was inspired by the legendary café racers of the 1950s and '60s. This genre of custom motorcycle is based on a production machine modified to look like the Grand Prix racers of that period."
"We designed our bike from the ground up to reflect that classic retro style but using the very latest electric technology to power it."
Founder and CEO of Savic Motorcycles Dennis Savic said it was "amazing" that the team had "received so much recognition for all the hard work they've done over the past few years."
"We have a long way to go, but the future is promising and we're all really excited about it."
Creative Industries Minister Danny Pearson said Savic Motorcycles was an "exceptional example" of Victorian design and innovation, with their "focus on ground-breaking industrial design and aspiration to revive Australia's automotive industry with a new generation of technology, design and engineering."
The lithium-ion battery powered bikes come in two models including the Alpha priced at $26,990 which has a three-hour charge time and a zero to 100km/h time of just three seconds.
The Delta is $19,990 with a 3.8 charge time and a zero to 100km/h time of 4.5 seconds •
Caption: Founder and CEO of Savic Motorcycles Dennis Savic with award-winning electric motorbike.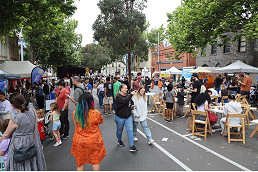 November 15th, 2023 - Felicity Jack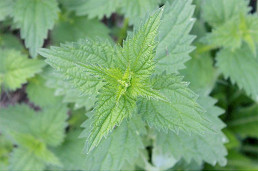 November 15th, 2023 - Jacqui van Heerden

Subscribe
to
all
the
news
Like us on Facebook
Download the Latest Edition