Struggling to afford food and rent
Ellen Sandell | 13th September, 2023
"I can't buy fruits, vegetables or even toilet paper."
"My rent has risen $400 a month."
"I haven't seen a dentist for years and have constant pain in my mouth."
"I have spent all of my savings on food and rent and now I'm facing homelessness."
These are just some of the stories that came out of a recent cost-of-living survey, from residents in Melbourne's inner city. The cost-of-living continues to soar, and Melburnians are really struggling just to make ends meet.
People shouldn't have to choose between buying food or going to the dentist and keeping a roof over their head. That's why the Greens and I are pushing the Labor Government to tackle the cost-of-living crisis.
Unfortunately, the Victorian Labor Government isn't taking the urgent actions needed to address this crisis and in some ways they're even making things worse.
The state government's budget had absolutely nothing in it for renters or public and affordable housing, and they increased the price of public transport fares to $10 a day!
One of the biggest strains for people is soaring rent prices. A recent report showed 82 per cent of renters are experiencing rental stress. So, we've been fighting hard for a cap on the amount that rents can be increased each year. Rent caps already exist in the ACT and other countries like Spain, where they've been able to keep inflation low because of these targeted policy measures.
But at the National Cabinet recently, the Labor Government locked in unlimited rent increases, and refused to set a cap on rents or take any other meaningful action to reduce the pressure for renters.
We need urgent action to address the problems people are facing. I don't want to see more Victorians forced into homelessness. I'll keep fighting for a society where everyone can afford the things, they need to live a good life.
Right now, we're running a survey to hear from people in our community on how the cost-of-living crisis is affecting them, and their thoughts on the sort of change that will make a real difference for everyday Victorians.
If you'd like to share your thoughts, please head to: vicgreensmps.typeform.com/costofliving •
You can get in touch with me at [email protected].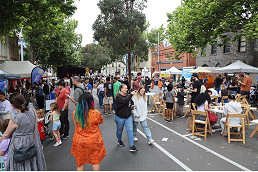 November 15th, 2023 - Felicity Jack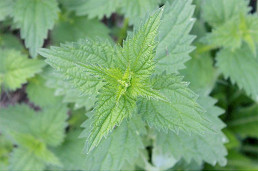 November 15th, 2023 - Jacqui van Heerden

Subscribe
to
all
the
news
Like us on Facebook
Download the Latest Edition