Plant giveaway for residents impacted by West Gate Tunnel works
Brendan Rees | 17th August, 2022
West Melbourne residents impacted by the construction of the West Gate Tunnel Project (WGTP) can collect a free plant or receive a nursey voucher to green their gardens.
As part of the Backyard Planting Program, the WGTP is giving away thousands of plants and shrubs as a show of their appreciation to residents who continued to be affected by construction activity.
Eligible residents can drop into a pop-up shop to collect a free plant from tube varieties or redeem a voucher at their selected local nursery.
The tube stock plants are native to the western suburbs of Melbourne and include Blackwood, Gold Dust Wattle, Swamp Paperbark, and Common Reed among others.
The most significantly impacted residents will be able to obtain vouchers from a local nursery to make improvements to their gardens.  
"This is a small way of thanking the community for its patience while this much-needed piece of infrastructure is being built," a West Gate Tunnel Project spokesperson said.
A pop-up shop was held near Railways Place/Miller St Reserve in West Melbourne (pictured) on August 15 where Sarah, a local resident, took home two plants.
"They're lovely and apparently, they're quite wind-tolerant, so I think they're going to be nice on my balcony," she said, adding it was a "great initiative".
Sarah, who asked not to use her surname, said she was impressed by the number of updates she had received from the WPTP regarding construction activity, including a 24-hour helpline service being available.
"It makes a huge difference to feel like you know what's happening and how long it's going to go for."
However, resident Phillip Symonds was not convinced by what the Backyard Planting Program had to offer.
"They can't be serious surely," he said.
"I find the whole idea condescending – can they share their logic in where they think we would all put a native plant?"
Residents must register their interest for the program by calling 1800 105 105 or email [email protected]
To find a pop-up shop, visit westgatetunnelproject.vic.gov.au/backyardplanting •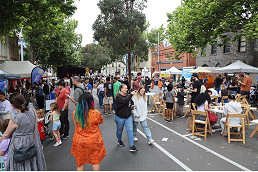 November 15th, 2023 - Felicity Jack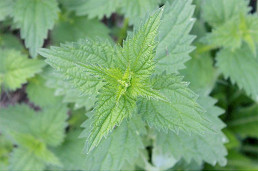 November 15th, 2023 - Jacqui van Heerden

Subscribe
to
all
the
news
Like us on Facebook
Download the Latest Edition